Windshield Repair & Replacement at Anderson Auto Group
Your windshield is one of the most important safety features on your vehicle. When it comes to windshield repair and replacement, put your car in trusted hands. At Anderson, we work to make sure that each windshield repair and replacement leaves our shop perfectly positioned and ready for you to drive safely.
Our team works diligently to diagnose each issue before replacing the windshield. While some chips can be drilled and fixed, others require a full windshield replacement. We'll inspect each imperfection to ensure that it does need replaced and make sure you understand your options. Our commitment to honesty and integrity extends to keeping you in the loop, as well as respecting your time and budget.
Having a clear windshield that is damage free is essential for safety and driving efficiency. If you are unsure if your windshield needs replacing, or can be fixed in other ways, we're here to help! We'll take a look and provide the right advice, so you can make a more educated decision for your vehicle. Feel free to schedule your appointment with us online, by phone, or in person. We look forward to helping you soon!
Paint, Chip, And Scratch Repair
Windshield Chip Repair
Windshield Repair & Replacement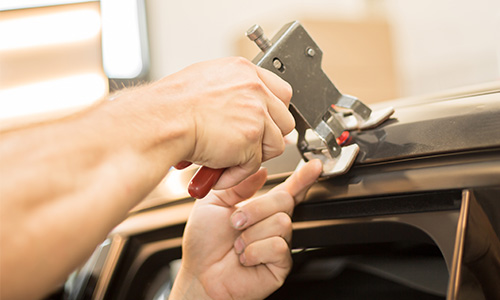 Paintless Dent Repair (PDR)