Paint, Chip, And Scratch Repair at Anderson Auto Group
Paint chips and scratches are one of the most common issues that car owners face. From little door dings to full body scratches, they can damage the aesthetic of any vehicle in just seconds. At Anderson, our team works to provide expert paint, chip, and scratch repair services to have your car looking as good as possible.
Our body shop is fully equipped for almost any paint, chip, and scratch repair needed. Our team brings years of knowledge and experience to address each issue in the best possible manner. We believe that every job, no matter how small, should be done with integrity and precision. We take great care with even the smallest of chips and scratches. We are committed to sending you home with your vehicle looking as good as possible, and operating as safely as possible as well.
If you are unsure of what the right course of action is for your paint, chip, and scratch repair, that's no problem! We are here to help educate you on your options, as well as offer advice and realistic estimates to meet your budget and time preferences. Our dedication to honesty and integrity is reflected by respecting your needs in and out of our dealership. We'll work to ensure we have the job done right, and have you back on the road in the quickest way possible.
Schedule your paint, chip, and scratch repair with us today. We look forward to assisting you soon!
Paint, Chip, And Scratch Repair
Windshield Chip Repair
Windshield Repair & Replacement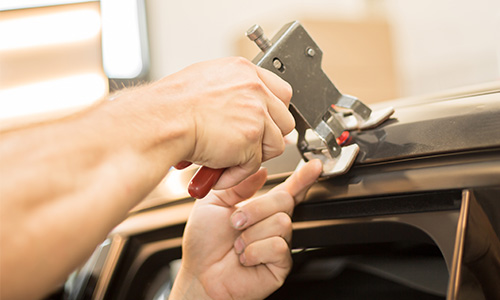 Paintless Dent Repair (PDR)