Windshield Chip Repair at Anderson Auto Group
At Anderson, we understand that having chips and cracks in your windshield is not only annoying, but also potentially dangerous. Windshield chip repair is an essential part of keeping your car operating safely and to its full potential. Whether you have one small chip, or a windshield full of them, we'll make sure to have you taken care of and back on the road safely.
Windshield chip repair is a necessity for so many vehicles throughout the course of their lives. From rocks to weather damage, our windshields take a hit on a daily basis. At Anderson, we are dedicated to taking care of each chip and ensuring your windshield is safe from further splitting and spider webbing. Our purpose is to catch and fix those windshield chips before they require a full replacement. We work hard to save you money, while also equipping your vehicle for safety for many miles to come.
If you're in need of windshield chip repair, we're here to help! While some chips can be repaired immediately, others may require a bit more care. Our experts will diagnose each issue before taking action so you understand the options available to you! Feel free to schedule your appointment with us by phone, or set up a time online that works for you. We look forward to speaking with you soon!
Paint, Chip, And Scratch Repair
Windshield Chip Repair
Windshield Repair & Replacement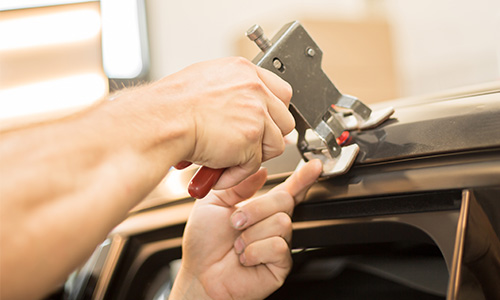 Paintless Dent Repair (PDR)