Hail Damage and Dent Removal in Lincoln, NE
At Anderson of Lincoln, our Body Shop team members are experts in hail damage and dent repair. With recent hail storms in Lincoln, we understand the technicalities of dent removal, and utilize years of experience and professional craftsmanship to have your car looking like new. Our Body Shop in Lincoln, NE is furnished with state-of-the-art equipment to handle any job that comes our way.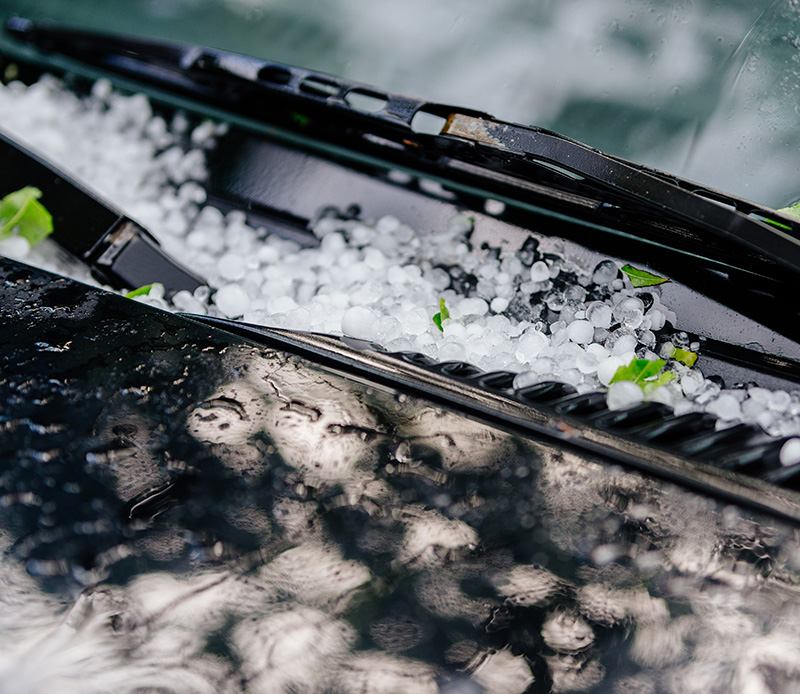 Call (888) 764-2507 To Schedule Your Estimate
Hail Damage Removal in Lincoln, NE
During hail and storm seasons, car damage can cause a variety of safety and performance hazards. Whether having car dents removed, or damaged windshield replaced, our team is here to help you get back on the road safely and efficiently. We'll make the process seamless, so the disruption to your daily schedule is minimal. We understand that storms and hail damage are the last thing you want to worry about during these times, and we're here to provide the trusted service and quality care that Lincoln has come to expect from our local Anderson Body Shop team.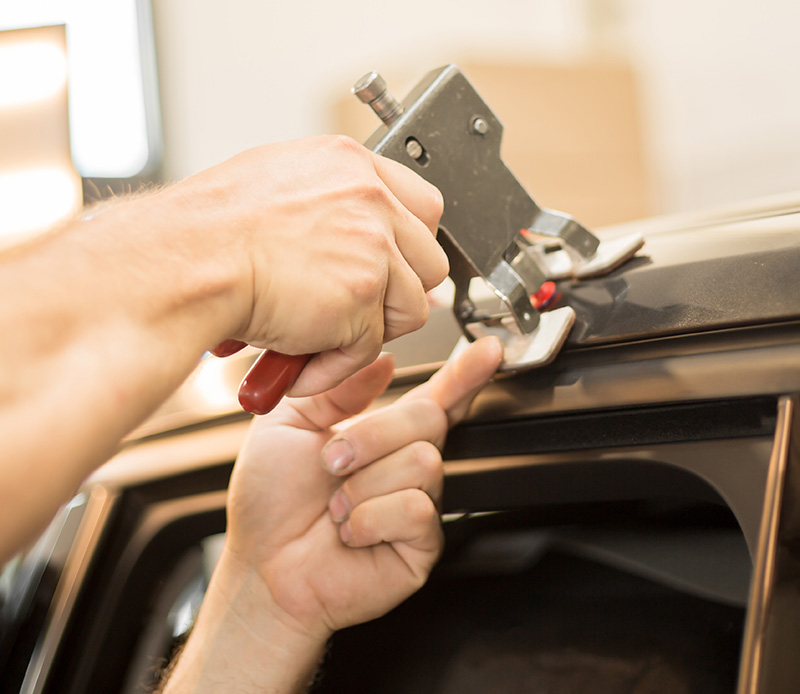 Anderson Ford of Lincoln South Bodyshop
Anderson Ford of Lincoln South
3201 Yankee Hill Road, Lincoln, NE 68516
Get Directions »
Sales:
(402) 464-0661
Service:
(402) 817-7100
Parts:
(402) 817-7090
Body Shop:
(402) 817-7080
| | |
| --- | --- |
| Monday | 7:30 AM - 5:00 PM |
| Tuesday | 7:30 AM - 5:00 PM |
| Wednesday | 7:30 AM - 5:00 PM |
| Thursday | 7:30 AM - 5:00 PM |
| Friday | 7:30 AM - 5:00 PM |
| Saturday | Closed |
| Sunday | Closed |
Anderson Ford of Lincoln North Bodyshop
Anderson Ford of Lincoln North
2500 Wildcat Drive, Lincoln, NE 68521
Get Directions »
Sales:
(402) 458-9800
Service:
(402) 458-9801
Parts:
(402) 458-9830
Body Shop:
(402) 458-9807
| | |
| --- | --- |
| Monday | 7:30 AM - 5:00 PM |
| Tuesday | 7:30 AM - 5:00 PM |
| Wednesday | 7:30 AM - 5:00 PM |
| Thursday | 7:30 AM - 5:00 PM |
| Friday | 7:30 AM - 5:00 PM |
| Saturday | Closed |
| Sunday | Closed |